The "Tell me about yourself" job interview question is one of the most popular questions asked at interview. What kind of answer the interviewer is looking for?
Read our explanation of how to answer this common interview question and then use this video to listen and see how to put the advice you have learned into practise.
Try to be relaxed and natural. Remember a good interviewer will always try and get the best candidate, so they are NOT your enemy. If they ask you to "tell me about yourself" they want to know about you so use honest examples that reflect you positively.
How to answer the "Tell Me About Yourself" job interview question
We hope you found this interview skills video helpful.  If you find job interviews stressful and suffer from interview nerves,  a great way to overcome your nerves is by practising your interview techniques and becoming familiar with questions that you may be asked at interview.  You can take our virtual job interview  to gain confidence to help you perform better at  interview.
You could also use  an NLP Practitioner or an interview coach  with specialist knowledge of communication, body language and confidence.  Try listening to DVD with  interview techniques incorporating NLP and see if that helps you to relax before an interview.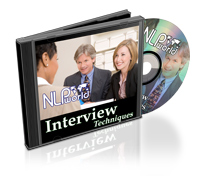 How did you answer the "Tell me about yourself question" at an interview? If you have any interview tips, comments or questions that you would like to share with others after watching this interview skills video, you can post them in our forums or by using our comments form below.  All comments will be reviewed and then posted as soon as possible.